2018 Range Rover Velar
Who says luxury and performance can't go hand in hand? Introducing the 2018 Range Rover Velar, available at Jaguar Land Rover Peoria. This sleek, dynamic SUV has the perfect combination of class and capability. From its defined, distinct curves to its favorable floating roof, there are hints of both legacy and originality. And its performance aspects are applicable to both city streets and country roads. Experience the best of both worlds today, the 2018 Range Rover Velar.
Interior
The immense inside of the Range Rover Velar provides a getaway for both you and your passengers. With nearly 50 cu. ft. of cargo space, you can either sprawl out or store plenty. And should you choose to unwind, the aerated leather seats will provide maximum comfort. Here are some of the other interior features on the 2018 Range Rover Velar:
10-inch infotainment system with InControl Connectivity
Touch Pro Duo
Interactive Driver Display
Rear Seat Entertainment
Sports Command Driving Position
So, whether you wish to check up on your vehicle's status or you're in need of maximum visibility, the Velar's interior has it covered.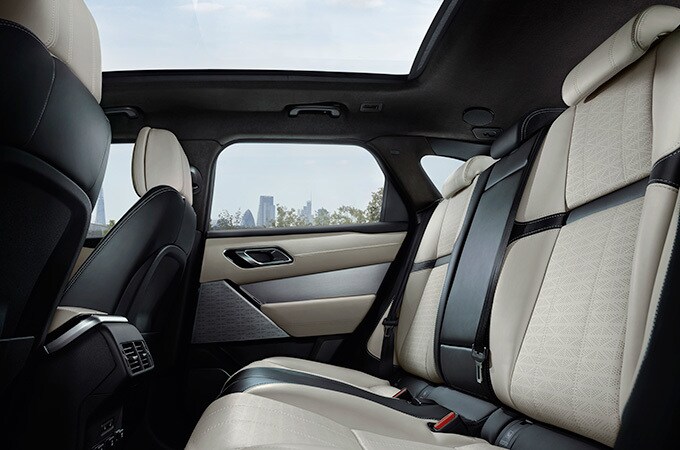 Capability & Performance
The 2018 Range Rover Velar gives you a chance to stand out while you stand up to any setting. Its All-Wheel-Drive capability proves performance on and off-road, while its Terrain Response System adjusts accordingly making your ride consistently smooth. If that isn't enough, the nearly 10 inches of ground clearance will sure help in your adventurous endeavors. Here are a few other features of performance that the Velar portrays:
Lightweight Ingenium Engines - both diesel and petrol
8-speed automatic transmission
Configurable/Intelligent Driveline Dynamics    
        Stability Control    
        Torque Vectoring
Advanced Tow Assist 
Traction and Suspension Contols
So, whether you're taking a stroll through the city or you're looking for something more extreme, this Range Rover will adjust. That's Velar variety.
Safety
Your number one concern is handled in the 2018 Velar. Its surrounding aluminum frame provides a design that keeps everyone involved secure. So, you'll have full peace of mind knowing that you and your passengers are safe. Not only that, but the driver aids will help when you're out in the ever-changing environment. Here are the driver aid features:
Autonomous Emergency Braking
Lane Departure Warning
Rear Parking Aid
Cruise Control with Speed Limiter
The 2018 Range Rover Velar also offers package options that include park assist, a driver condition monitor, and a blind spot locator. This amazing SUV proves again that the driver is the number one priority.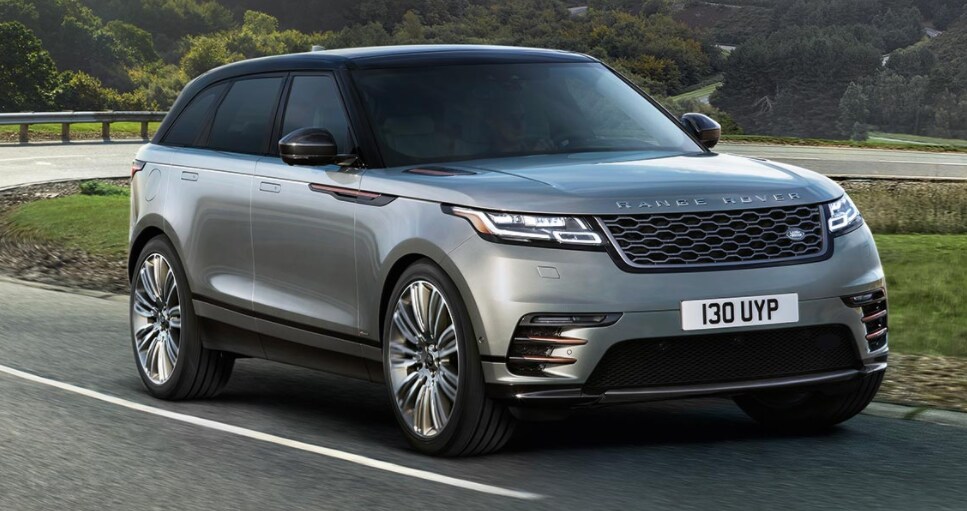 Performance and luxury mix well in this versatile vehicle. Pick up the 2018 Range Rover Velar today at Jaguar Land Rover Peoria - An Uftring Dealership.