Land Rover has just released the latest sneak peek into the design of the all-new Discovery Sport. Wrapped in a skeleton camouflage, the Discovery Sport revealed its cutting-edge 5+2 seating arrangement.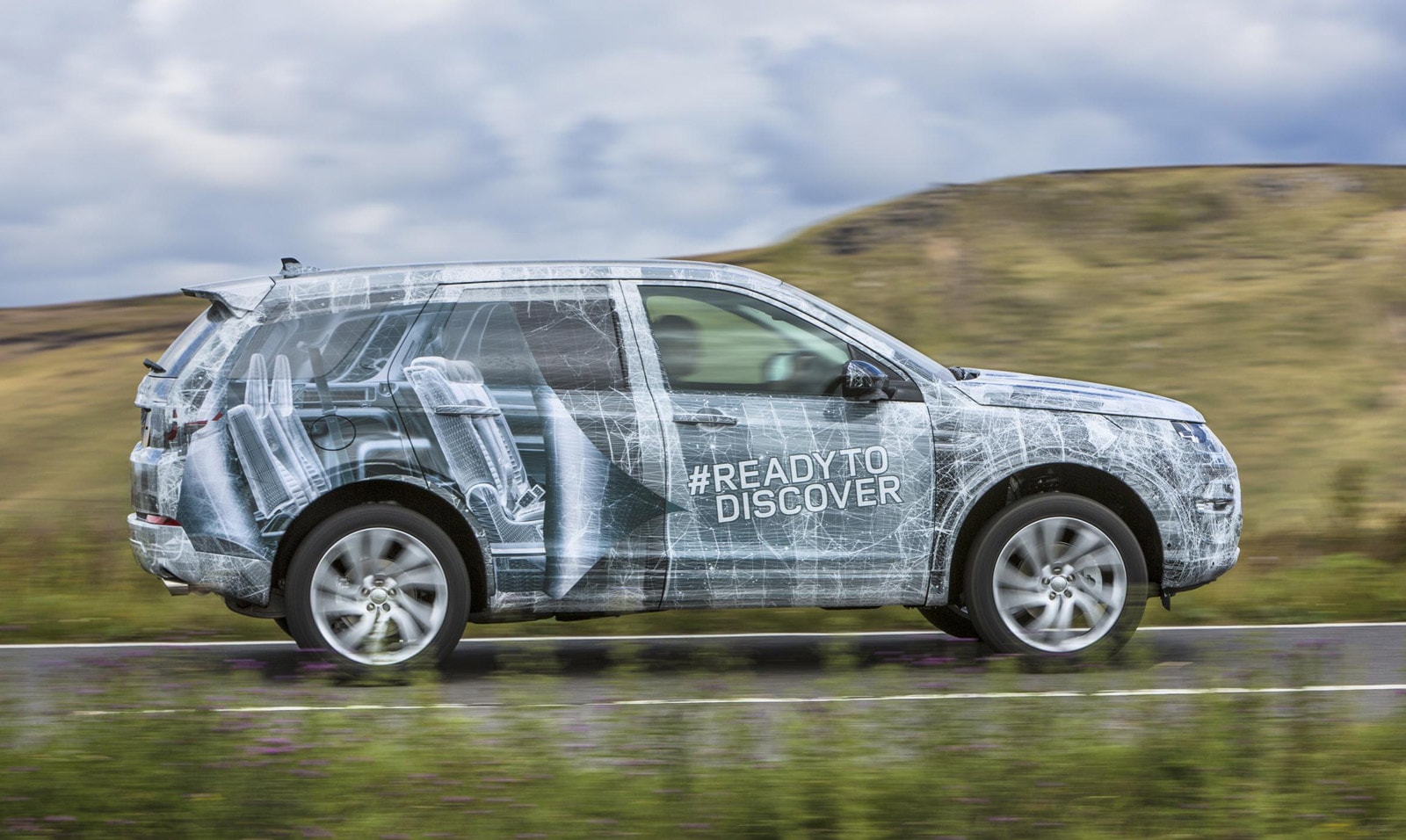 Land Rover announced early this year that they would be releasing a new family of versatile SUVs. This first glimpse at the Discovery Sport does not disappoint. All the details about the new Discovery Sport have not been released but this preview has certainly got us excited here at Jaguar Land Rover Peoria. The Discovery Sport is already promising to be high competition in the compact SUV class with its innovative third row seating.
The New Discovery Sport compact SUV will go on sale in 2015. Jaguar Land Rover Peoria will be the first to let you know when this state of the art compact SUV rolls into Central Illinois.