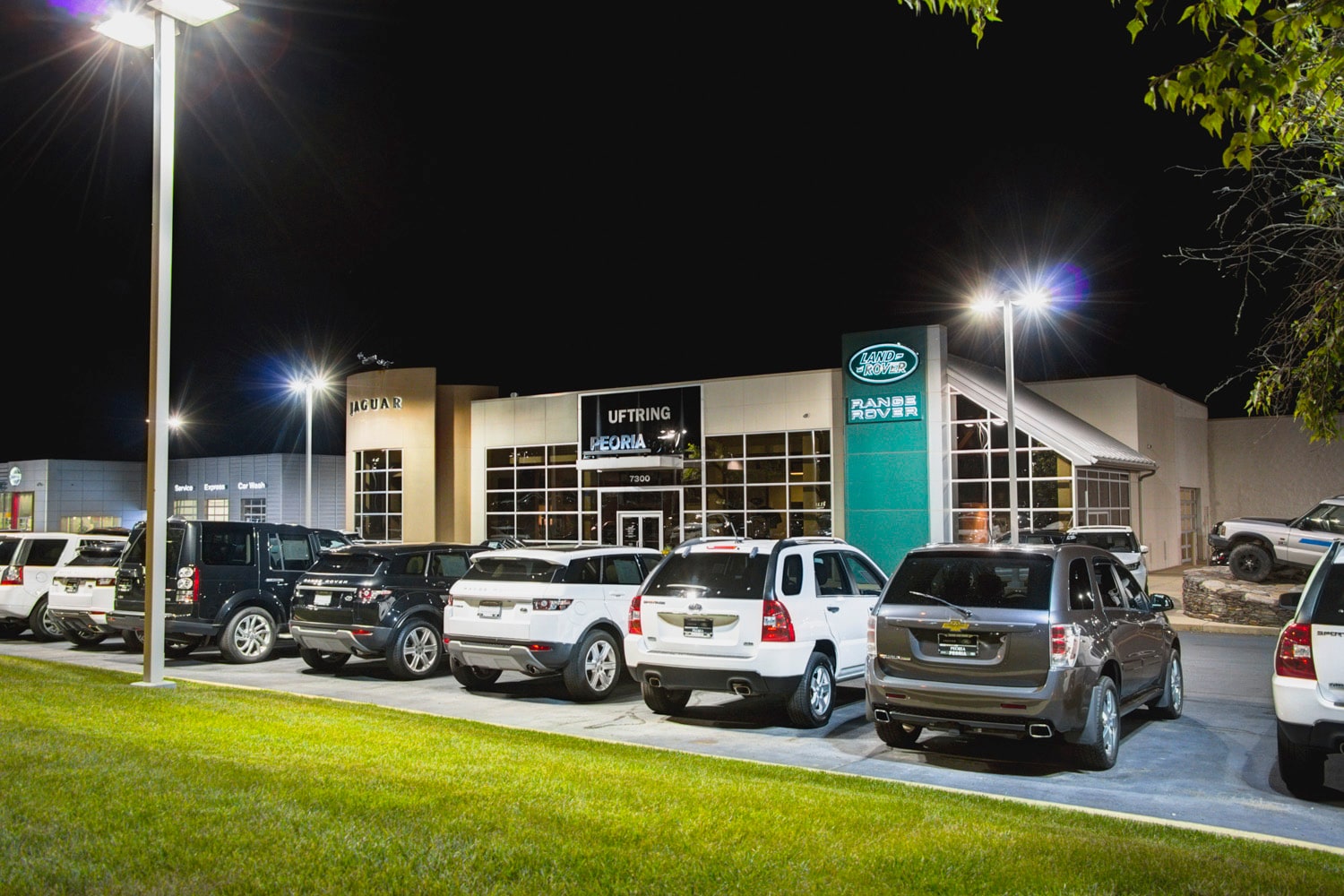 When you're spending money on a luxury vehicle, you want to make sure you're buying from the right place. What are their values? Do they care about the customer? What about after the car is purchased? At Jaguar Land Rover of Peoria, we will take care of you before, during, and after the sale. Why? Because we genuinely care about putting you in the right car. Here are three reasons why you should buy from Jaguar Land Rover of Peoria - An Uftring Dealership for your next luxury vehicle.
1. Our Balanced Scorecard
Our "Balanced Scorecard" is something we take great pride in. We exceed customer expectations in our overall values, our service, and customer satisfaction. It's more to us than just cars sold.

Out of the 167 Jaguar Dealerships nationwide, we're ranked 28th in overall customer satisfaction. Out of 164 Land Rover dealerships, we're ranked 31st. We strive to give our customers the greatest possible service before, during, and after the sale.
?2. Our Excellent Service and Sales Staff Alongside Our Certified Program of Inspection
We without a doubt have the greatest luxury service and sales staff in Central Illinois. Our highly trained members go the extra mile to find the car that fits you the best. Not only that, but we will answer every question you have and service your car to full expectation every single time.

Every one of our vehicles receives a full, extensive 165-point inspection before it's displayed for sale. Alongside that, we offer a comprehensive warranty that goes well beyond the factory guarantee. Our main goal is for you to be 100% satisfied with your new car.
?

3. Our Convenience and Access to Fit Your Needs
At Jaguar Land Rover of Peoria, we emphasize accessibility. Our mission is to assure that everyone who comes and looks at our vehicles is as satisfied as possible. We have a small dealership with a very communal feel to it. Every office, including our general manager's, is directly next to the waiting area of the service department. Talk about accessible.

Not only are our sales and service departments open seven days a week, but we also offer Concierge Pick-up and Delivery for Service to customers by appointment up to 130 miles away.
?

4. What You See Is What You Get
?We don't play games or try to give you the run-around here at Jaguar Land Rover of Peoria. You're looking to buy luxury car, which means you'll receive luxury service. Our staff consists of decent, down-to-earth people who want to help you find the perfect fit.

Our sales and service representatives are people who live and are involved in the community. It's your everyday person! Whether you're spending $5,000 or $105,000, you won't be treated any differently.
?We offer quality vehicles at great prices here at Jaguar Land Rover of Peoria. Not only that, but we will always be here for you, the customer, before and long after the sale. We will always answer any question or tend to a concern in a prompt fashion. We're here to take care of you, and to find the best possible fit of luxury vehicle. Come see us today at Jaguar Land Rover of Peoria - an Uftring Dealership.
Shop for new and used luxury vehicles at Jaguar Land Rover of Peoria here.