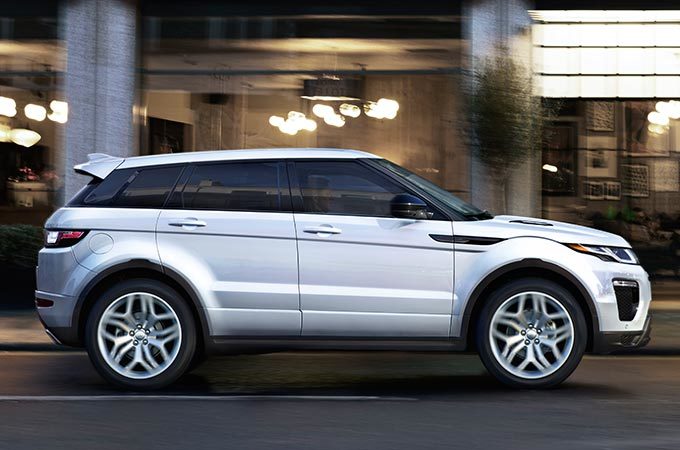 The Land Rover fan favorite Range Rover Evoque has always been known for its practicality and overall ability. The 2017 model features a new special edition model and off-road features along with interior enhancements. As if it could improve anymore, the 2017 Evoque is sure to take luxurious capability to the next level. Here are three new updates featured on the 2017 Range Rover Evoque.
The Ember Model

This special edition model of the Evoque is only available for a limited time, but will sure make you stand out even more. The Ember models feature a modified, sleek roof design with variating colors from the rest of the smooth body. Not only that, but the Ember models will also feature darkened front and back lights and large 20-inch alloy wheels. This new special edition is sure to stand up to the norm of luxury SUVs while it stands out with its contrasting characteristics.

Low Friction Launch System



There's no reason why luxury features and off-road capabilities can't go hand-in-hand. The 2017 Range Rover Evoque's Low Friction Launch System allows drivers to control the amount of torque applied at any given moment. So, when you decide to venture off the smooth terrain, you can feel safe and secure on the low-friction surfaces. That will allow you to enjoy the change of pace the Evoque can provide. With this feature, you can go from cruising down the highway to taking on the off-road.



All-New Interior Features

One exciting new development available on the 2017 Range Rover Evoque is the InControl Touch Pro Infotainment System. This new feature includes a 10.2 inch high-definition touch screen with 3D Navigation, accompanied with ETA for those times you're in a rush or need to provide such information. The InControl Touch Pro Infotainment System also has all of the media and communication characteristics that have been on past Jaguar and Land Rover models, including a WiFi hotspot.

The 2017 Range Rover Evoque also features 12-way electric seats for maximum comfort and high-beam assistance for increased visibility at night. This new luxury SUV is sure to provide you with all of the necessities and more that you're looking for in a vehicle. Stop in to Jaguar Land Rover Peoria today and pick up the new 2017 Range Rover Evoque.